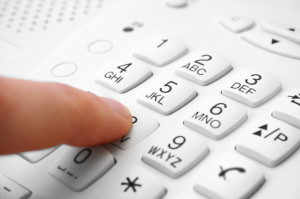 Uggggg……
Double uggg…….
I did something really stupid.  I could kick myself. I KNOW better, but I did it anyway. Why? Because I was tired and feeling lazy, pure and simple. So what what this horrible mistake?…
I didn't prepare properly for a follow-up sales call.
I had a follow-up call scheduled on my calendar with someone I had talked to about a while back. They were not ready to move forward then, but were really interested in working with me and had asked me to follow-up with them. We picked a time to reconnect and I diligently put the date on my schedule and then went about my day.
In the weeks that passed, I traveled a lot and was preoccupied with family and having fun on vacation. I kept up with email and took care of small business issues, but for the most part, did not have my mind entrenched in my business. When I got back, of course, I jumped back in and started getting caught up.
I love what I do, so it was fun for me to get back in the groove. I was excited to start writing again and most of all connect with clients and colleagues again. So when time the finally came, I was eager to make my follow-up call.
Here's where things fell apart…
Although I remembered my initial conversation with my potential client, I knew where we had left things, I knew their business and why they were interested in working together, I did not take the time to review their pain points. I had an intellectual understanding of their needs, but I had not taken the time to review their struggle and how they were feeling about it.
As a result, our conversation reflected my level of preparation. It was factual. It was intellectual and it was not emotional. I failed to take my client to the place where they connected with the feeling around not having enough clarity for the right direction for their business and how that was impacting their success.
It was an awful experience. It felt like meeting someone on the street I had kissed at a party the night before except all the hot energy was missing and we both felt uncomfortable. YUCK!
The worst part of all was knowing I could have helped this client get fantastic results to create a unique and profitable brand more quickly if I had just done my homework.
So this never happens to you, here are 3 tips to help you properly prepare for your next follow-up sales call: [Read more...]