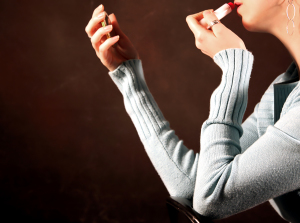 At an event I attended recently for my daughter, I was chatting with another parent who is an administrator at a prominent local hospital. Between discussing braces, soccer and upcoming summer plans, we actually got around to talking about non-kid topics. I asked how work was going and he mentioned that he was swamped because in addition to seeing patients, he also was in the process of trying to fill an open position on his staff. When I asked him how it was going, his answer verified something I know to be true… IMAGE MATTERS.
This man told me how they had searched and searched for a qualified candidate and he was excited, but also nervous about someone they found that might be great. The candidate had a really good resume and the appropriate experience, but the problem was "she looked pretty disheveled." Even though he liked her, he was worried the rest of his staff would not go for it based on her appearance. He went on to tell me that he knew the candidate was a busy mom and as a dad he gets how hectic it can be, but this was a reflection of the candidate's judgement about the way she presented herself for the interview.
Even though this dad was someone I knew through our kids, I am quite certain he didn't know I am a brand strategist and image consultant. We were just having a friendly conversation while we waited for our kids. So it wasn't a case of him trying to come up with some common ground or something I'd be interested in hearing about. It was just the first thing that popped into his mind when I asked him about work.
The point is, people notice your appearance and how you present yourself absolutely effects their impression of you. The example I just shared is a real life situation where someone might lose out on a great opportunity solely because of their personal image. Do you think she will ever know that's why she didn't get the job? I doubt it and that's why I'm revisiting the importance of image with you today. I want to remind you that people are watching, your image matters and it should be a priority when thinking about your personal brand.
Before we go any further, I want to say I AM that busy mom, no I'm not applying for a job in health care, but I am the mom who goes to the gym at 5am and then stops at grocery store afterwards to pick up milk for breakfast in my yoga pants. I do not look perfect all the time as many of you know first-hand. So I want to be clear that I am not implying you try to look perfect 24/7. However, if you are showing up as the ambassador of your brand, you would be very wise to put some thought and effort into your brand image.
I will never forget the first time I [Read more…]