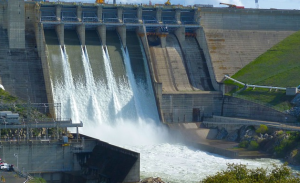 We all love the relaxed vibe of summer. We don't have to rush everywhere. There's no homework to get done, no carpooling to coordinate. Our schedules are less strict and life is easy-breezy. As much as we love the laid-back feel of summer, however, we still need structure in our business.
A lot of us bristle at the idea of structure and organization because it feels rigid and constraining, but structure actually allows for massive creativity and improvisation. We often think of great artists as being spontaneous, riffing on sparks of inspiration. The truth is, talent must be cultivated first, brush strokes perfected, scales mastered before true freedom of expression is possible. You must learn the alphabet before you can write poetry.
Learn the rules like a pro so you can break them like an artist.–Pablo Picasso
Think of a dam, it is put in place to harness the power of the water. It captures and leverages the flow of the current. Your personal energy needs to have direction as well. As entrepreneurs we have so many ideas, ideas for products, programs, partnerships, but what we don't have is a PROCESS. You can have the greatest idea in the world, but without execution there are no profits. You have to have a way to organize your thoughts so others can understand and implement them. This is structure.
Structure is not a cage, it is a vessel for your genius. @HeatherPoduska (tweet this)
When I work with clients on creating signature products and programs, the first thing I ask is, "What is your process?" The answer is often, "I don't know, I just work on whatever my clients needs at the time. We play it by ear." That answer is fine if you have a one-on-one coaching client, but if you want to create leveraged income, you need to have a repeatable system. You can't sell a product or program to thousands of people that is customized to one person. When you do that, you are not following your process, you are following the needs of one that client.
If you don't have repeatable systems in your business, [Read more…]