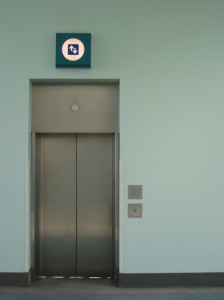 The other day I was at the mall with my daughter to get her first pair of Uggs. When you're 13, it's part of the uniform. While we were shopping around, I noticed some music playing in the background. I knew I recognized the tune, but I just couldn't figure out the song. Finally, it hit me. It was a Katy Perry song.
The reason I didn't recognize it at first was because it was essentially elevator music. The song was so watered down, I wasn't able to connect it to the original.
Katy Perry may not be the edgiest artist out there, but she's certainly no Frank Sinatra, may Blue Eyes rest in peace. Katy Perry is a young, hip, relevant and kind of kooky pop star. Every characteristic of the music I know to be hers was stripped away and shoved through some kind of musical sanitation process to create the new boring, unoffensive version. Snoresville…..zzzzzzzzzzzzzzz….
Unfortunately, too many entrepreneurs do the same thing with their brands. In an effort to appeal to the masses, they siphon off the qualities that would in fact, make them unique and stand out. As a result, their brands become background noise.
We are so afraid of loosing our audience, missing out on opportunities or being criticized, we keep our true selves hidden and protected. In doing so we create the results we are trying so hard to avoid.
My greatest opportunities have always come from standing firmly in my truth. It is a lesson I learn over and over again. The more of myself I bring to the table, the more boisterously my audiences responds. Do I offend some people? Sure I do. But here's the real kick in the pants. The more I lean into who I am, the less I care about pleasing everyone. I get so much joy and satisfaction from running my business as myself, it far outweighs the sting of rejection or criticism.
It is soooooo much more fun to be yourself. And it is sooooooo much more lucrative! [Read more…]